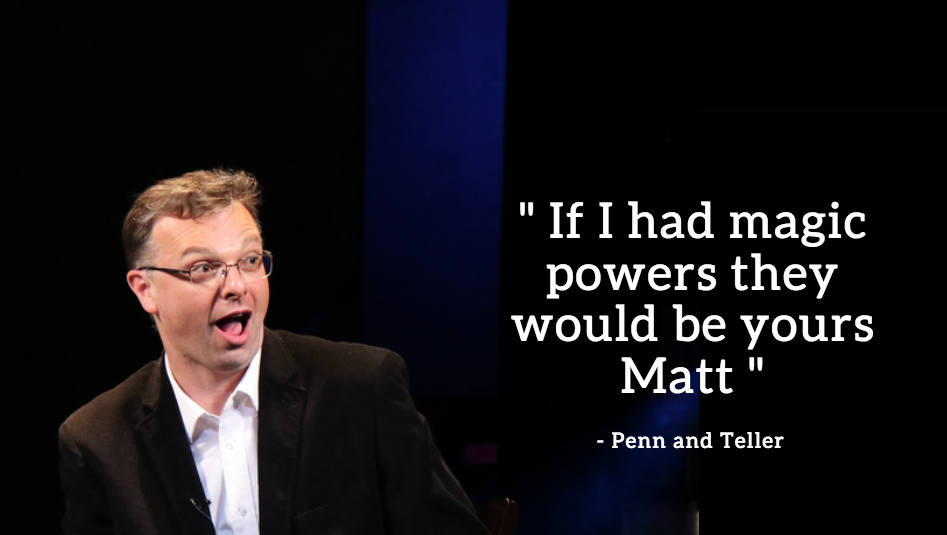 Take the Boredom out of the Boardroom !
Interactive Magical Entertainment for Corporate & Special Events
Watch Matt's performance on
Penn & Teller – Fool Us :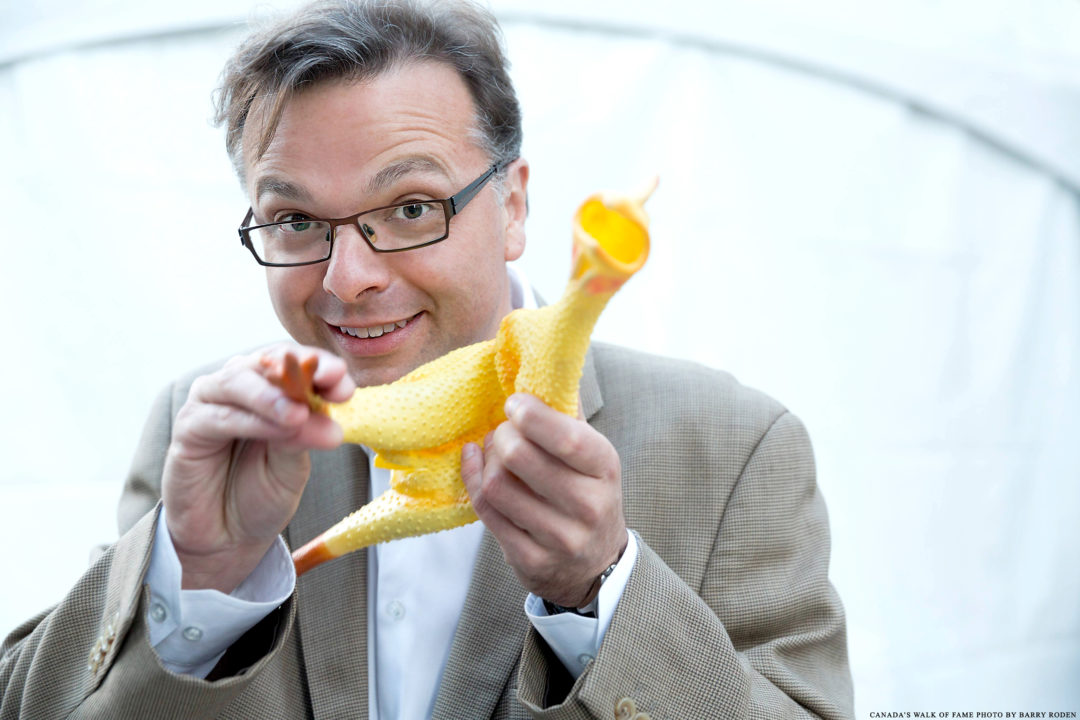 "If I had magic powers, they would be yours Matt"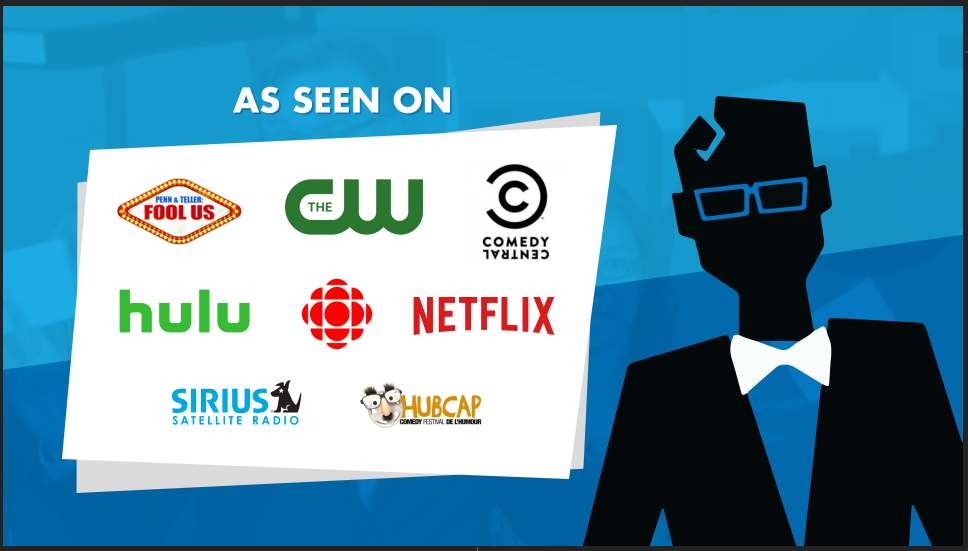 Hilarious Magic. Interactive Comedy
"Matthew's comedy show was clean, fun & thoroughly enjoyable. You had everyone literally rolling in their seats for a full hour…. it was AMAZING!!"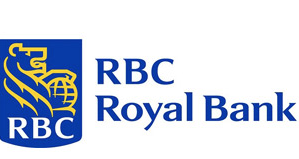 Take the Boredom out of the Boardroom !
It's about making your guests feel special.
Your entire group becomes a part of the performance and makes for a unique, and special event every time.
 Matthew's vast experience allows him to create a show designed specifically for your needs with your demographic in mind.
As professional, reliable, convention entertainment, Matthew has performed in such exotic locales as Tokyo, Italy, London, Cypress, Australia, Canada and across the United States.
Onstage guests are treated with respect and never asked to do anything embarrassing. 
" I loved your wit and the way you commanded the audience "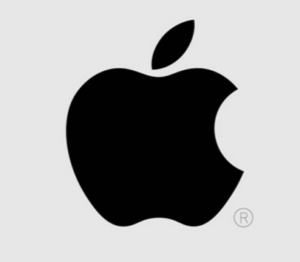 " Thank you for performing at our national conference. I would recommend you to anyone wanting high caliber professional entertainment at their next event. "
"He was absolutely fantastic !! In my 14 years with Pella that was the funniest holiday party ever !
Professional. Versatile. Experienced.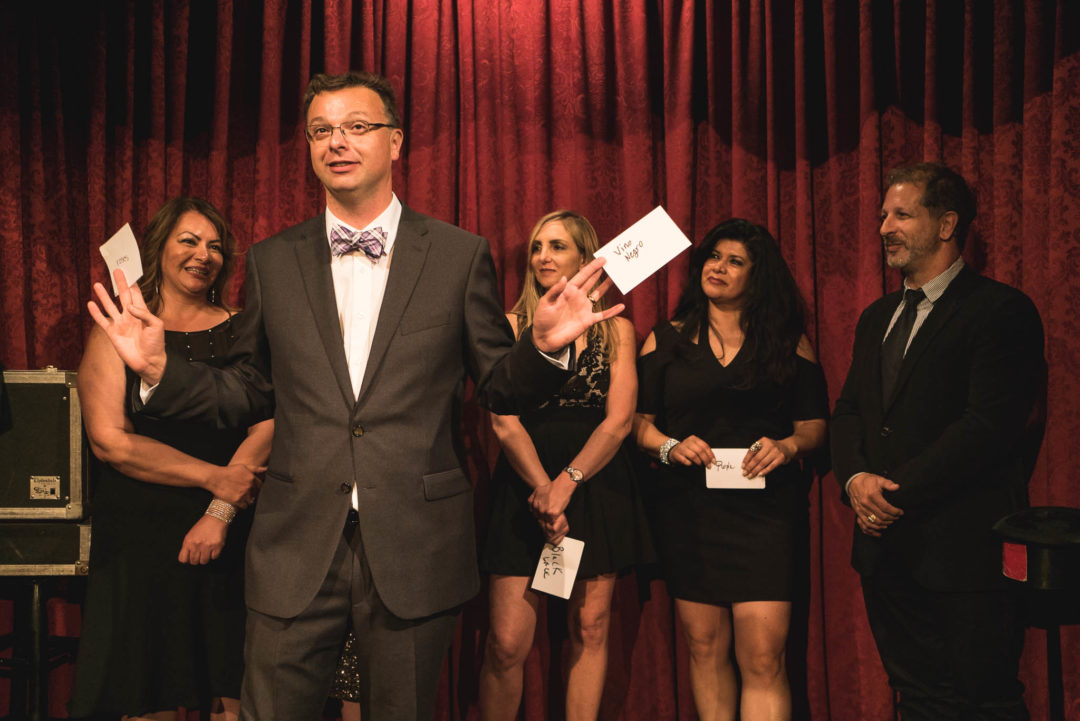 Working with comedy greats Drew Carey & Jerry Seinfeld, starring on international TV with an appearance on "Penn and Teller : Fool Us", headlining shows at the world famous Magic Castle in Hollywood California and nominated for a Canadian Comedy Award, Matthew DiSero performs across the globe.
Truly an international artist, Matthew's unique talents can be seen headlining on the worlds largest cruise lines Royal Caribbean, Princess and Holland America.
Exclusive performances at Canada's Walk of Fame Ceremonies, the Great Lakes Comedy Festival and HubCap Comedy Festivals have generated additional television and radio appearances. You can regularly see Matthew DiSero on the Comedy Network, Comedy Central, The CW network and even Netflix.
You captured out delegates from the moment you took the stage and kept them for your entire act ! You were the talk of breakfast the following day !